Antique Brass gen fire ext co f-m 12 20 firehose nozzle 30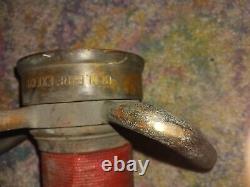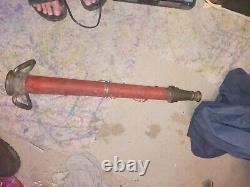 This antique brass firehose nozzle from gen fire ext co f-m 12 20 is a must-have for any firefighting and rescue collector. The intricate design and craftsmanship are a testament to the rich history of firefighting equipment. Made in an unknown region or country, this nozzle is a unique and rare find.
Whether you are a collector or looking for a decorative piece, this antique firehose nozzle is sure to impress.