Vintage Fire Truck Reel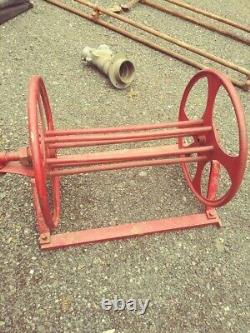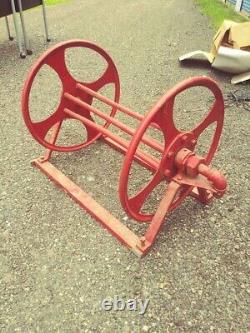 Vintage fire truck hose reel. I got it in a delinquent storage unit that I bought.
I'm not sure if it's functional so I'm listing it as for display only if someone is restoring and vintage fire truck. The reel is about three feet in length. I do have 3 section of hose that I will let go with it.