Akron Brass Vintage Fire Truck Hose Nozzle withShutoff Valve and Handles WWII Era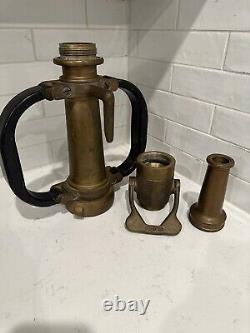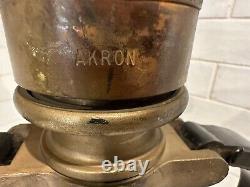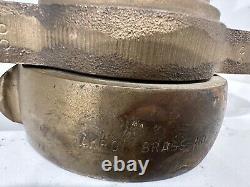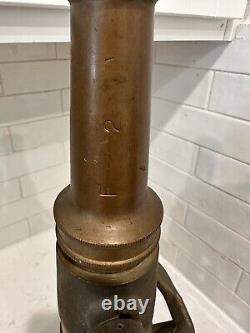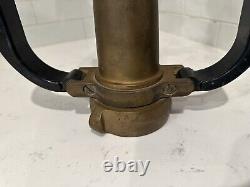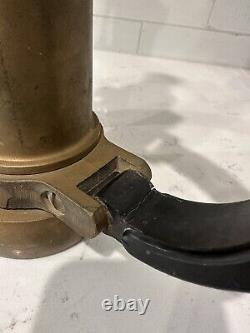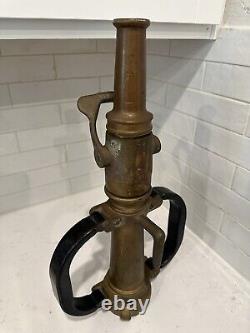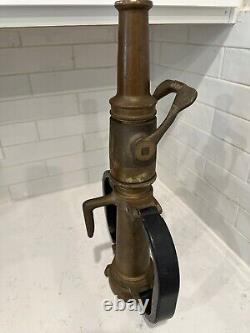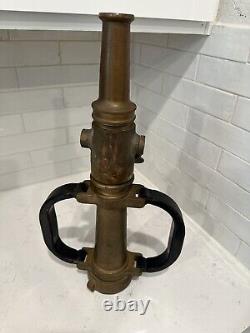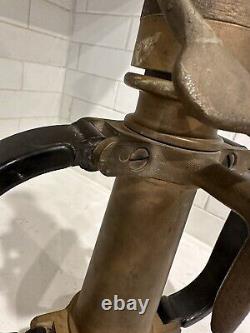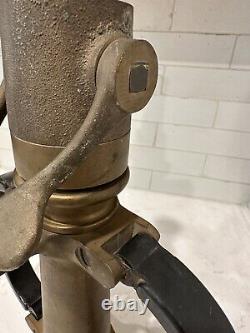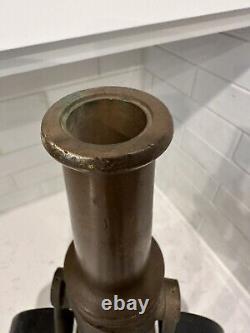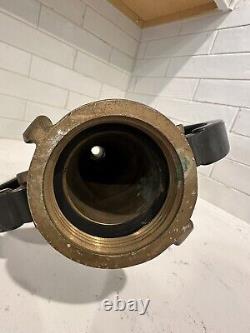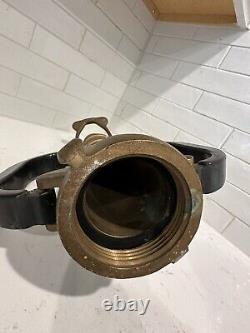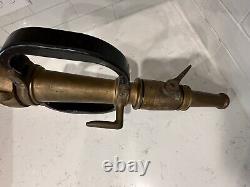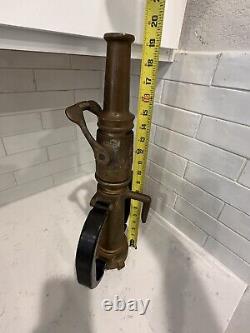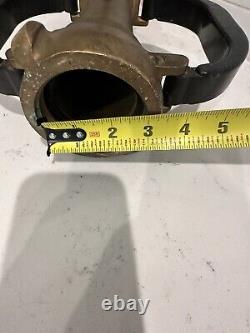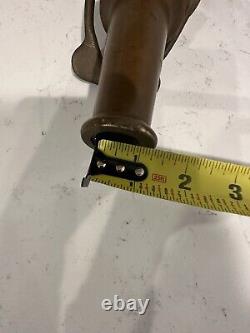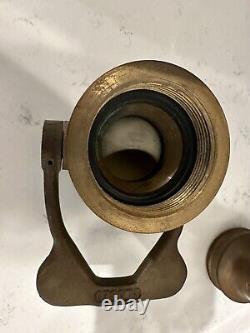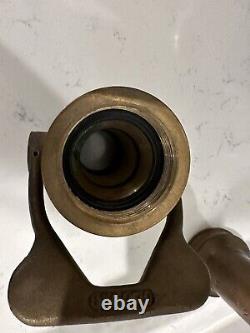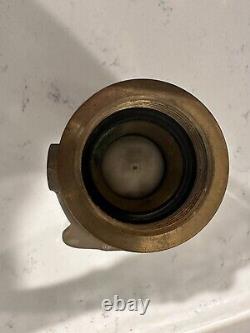 Akron Brass Vintage Fire Hose Nozzle w/ Shutoff Valve and Handles. WWII Era - 3 pieces.
The Brass handle apparatus has hard rubber coated handles (that show some wear and cracking) and a hanging hook. Handle and valve sections both stamped with Akron. Nozzle stamped with F 2. All 3 sections disassemble and reattach easily.
19 long and approximately 15lb. Please message me with any questions.